Welcome alumni, parents, faculty and friends!
This is your online community created exclusively for alumni. Here you will find information about upcoming reunions, stay in touch with classmates by joining the database, have the opportunity to generously commit to alumni and friends by giving your support and much more!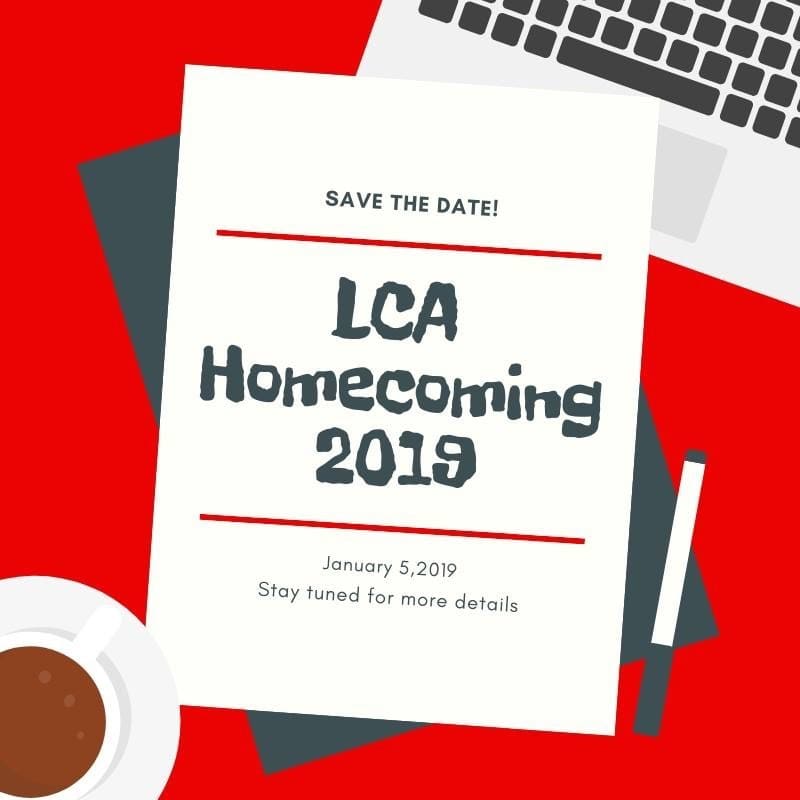 Homecoming 2019
Saturday, January 5th
5:00pm: Introduction of Class Representatives and Senior King & Queen candidates
5:15pm: Girls Varsity Basketball vs Hill School
7:00pm: Boys Varsity Basketball vs Cross Christian Academy
2019 Homecoming King & Queen will be announced at half-time of the boys game.
LCA Celebrates its 40 Year Anniversary
Full Calendar
Friday
December 13
1 more event
Sunday
December 15
No Events Scheduled
Come visit us at Life Center Academy. Schedule your tour today!
Contact Us
Quick Facts
about LCA