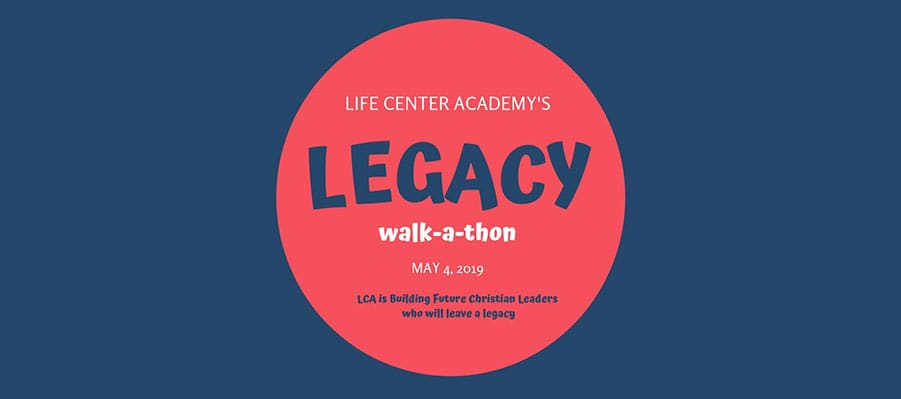 Saturday, May 4th at 9am
10K (6.2 miles) on the LCA campus
Proceeds from the walk-a-thon will still go towards scholarship money for students to attend LCA. Come have a great time and help students who couldn't otherwise afford to attend LCA.
We encourage you to walk in memory of someone as individual or as a team. Teams are encouraged to set a fundraising goal.
Walk-a-thon Registration Form
Walk-a-thon Pledge Sheet
If you register by April 19, you receive a free t-shirt!
If you want to walk but can't be on campus May 4th, you can be part of a virtual walk. You can still fundraise and walk the distance wherever you are on or around May 4. All donations you collect can be sent to LCA or given through the Life Center Academy's donate page.
We hope to see you all there!
Full Calendar
Sunday
January 24
No Events Scheduled
Tuesday
January 26
No Events Scheduled
Come visit us at Life Center Academy. Schedule your tour today!
Contact Us
Quick Facts
about LCA