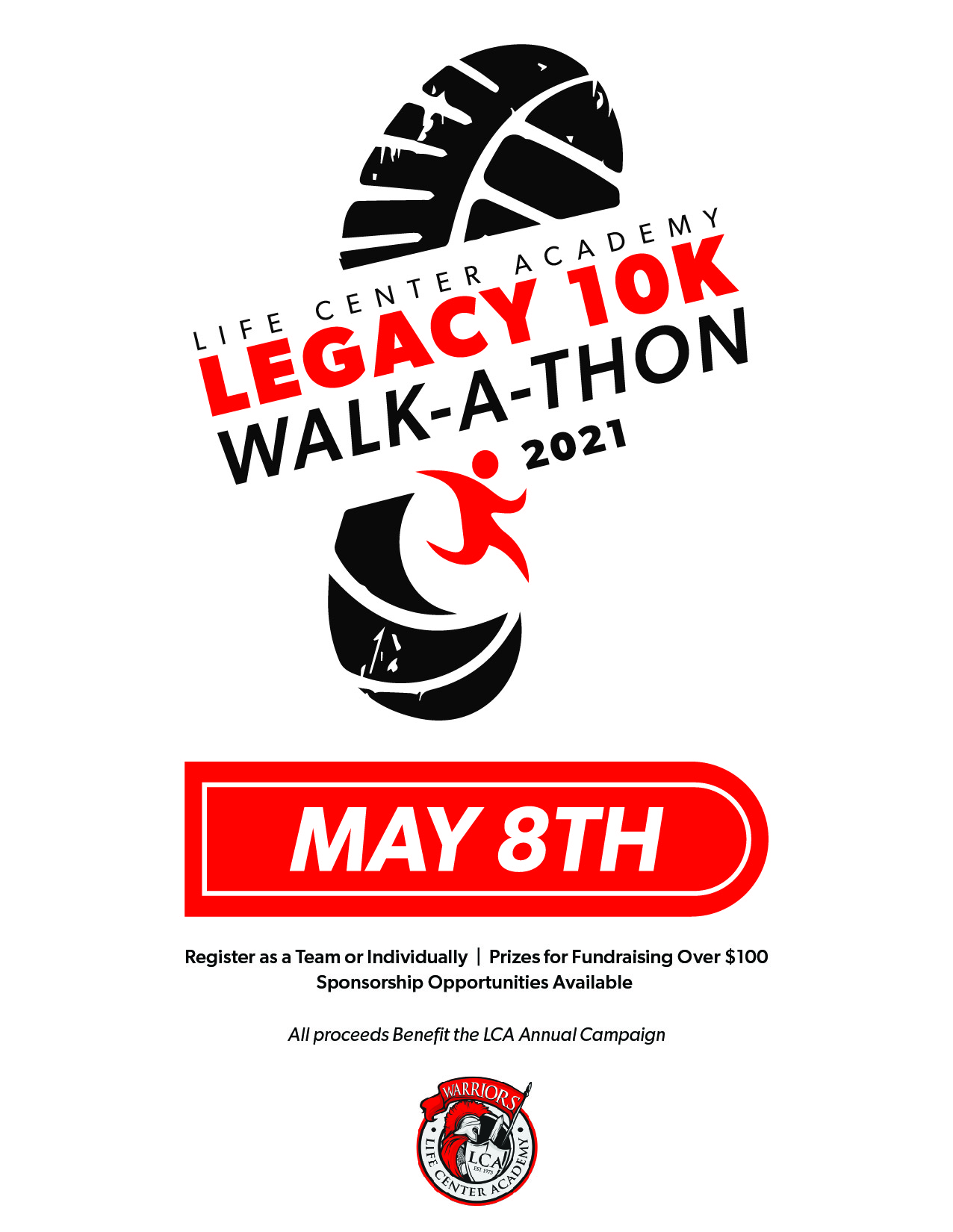 Walk-a-thon Details
Saturday, May 8th at 9am
10K (6.2 miles) on the LCA campus

We believe every child should have the opportunity to learn, grow and thrive at Life Center Academy. However, not every family has the financial means to make that possible. The Legacy Walk gives us the opportunity to support more families and ultimately cultivate Christian Leaders to leave a positive legacy, both around the corner, and around the world.

Register
Can't Make It?
If you want to walk but can't be on campus May 8th, you can be part of a virtual walk. You can still fundraise and walk the distance wherever you are on or around May 8th. All donations you collect can be sent to LCA or given through the Life Center Academy's donate page.

Business Sponsorship Form


We hope to see you all there!
Full Calendar
Saturday
November 27
No Events Scheduled
Sunday
November 28
No Events Scheduled
Monday
November 29
No Events Scheduled
Come visit us at Life Center Academy. Schedule your tour today!
Contact Us
Quick Facts
about LCA