Since 1997 Life Center Academy has been a SEVIS approved school qualified to issue I-20s for international students to receive F-1 student visas from the United States government.
Life Center Academy is a Christian faith based educational institution with students from preschool through high school. Our international student program is for students in grades 9 through 12. English proficiency is a requirement for admission. We do not have an ESL program. We are a college preparatory high school. All of our students go to good colleges or universities upon graduation from our school.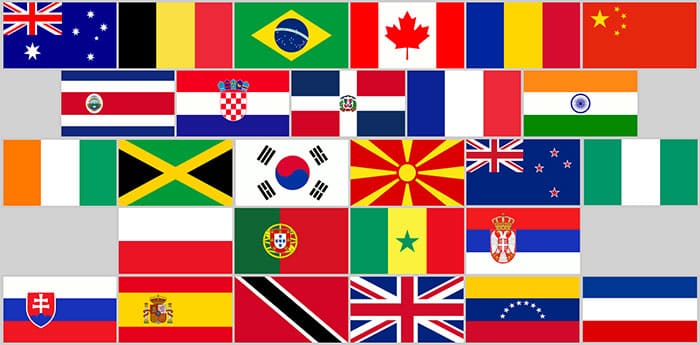 In the admission process two letters of recommendation are required from current teachers. One must be the English teacher of the student. A skype interview or in the instance where the student is visiting the United States a personal interview is required.
Unless an international student has relatives living in the area of our school we require students to seek admission to our school through an existing program which brings students from their home country to study in the United States. The relative or the sending organization will be responsible for providing housing for the student. Life Center Academy does not provide housing.
We are located on 106 acres of land near the cities of Philadelphia and New York. At Life Center Academy the student will have a good cross-cultural experience. The United States of America can be very different from the student's homeland. It could be a while before one gets to enjoy American food.
At Life Center Academy we promise to train your mind, your body, and your spirit. After school students can play soccer, basketball, or baseball. If one likes to sing one can join our chapel choir. If one likes drama one can join our Theatre Club. Every Wednesday after school we have a Bible Club for students who want to learn more about the Christian faith. We also have a fitness center if the student wants to exercise after school.
We guarantee that our teachers will work hard to help each international student. The international student must also work hard as a student of Life Center Academy.
Please contact the admissions office for International student tuition and fees.
International Students at LCA from 1997-2018.
93 students have been enrolled in our program over these years.
The students have come from 27 different countries.
Australia
Belgium
Brazil
Canada
Chad
China
Costa Rica
Croatia
Dominican Republic
France
India
Ivory Coast
Jamaica
Korea
Macedonia
New Zealand
Nigeria
Poland
Portugal
Senegal
Serbia
Slovakia
Spain
Trinidad
United Kingdom
Venezuela
Yugoslavia
Colleges & Universities of our International Students
Albany College of Pharmacy
Caldwell College
California State Polytechnic University
Chowan College
Cincinnati Christian University
Drexel University
Florida Institute of Technology
Hofstra University
Indiana University- Purdue
Kennesaw State University
LaSalle University
Louisiana Tech University
Manchester Metropolitan University
Menlo University
Murray State College
New Jersey Institute of Technology
Nyack College
Oberlin College
Old Dominion University
Pratt Institute
Rider University
St. Francis University
St. Johns University
St. Thomas Aquinas College
Southern Connecticut State University
SUNY at Geneseo
Texas A & M University
Trenton College of New Jersey
Union University
University of Albany
University of Colorado
University of Massachusetts
University of Nebraska
University of New Haven
Valparaiso University
Full Calendar
Sunday
February 17
No Events Scheduled
Tuesday
February 19
No Events Scheduled
Come visit us at Life Center Academy. Schedule your tour today!
Contact Us
Quick Facts
about LCA