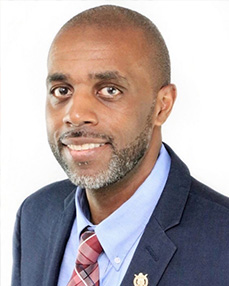 Head Coach: Dwayne M. King
Coach King has an extensive coaching career. He has coached high school and middle school girls' basketball for over 10 years. King has also coached on several highly successful travel basketball teams, including Books and Basketball Academy for whom he remains an assistant coach with the 17u Elite team and head coach of the 16u Elite team. Prior to joining Life Center Academy, King was the head coach of the Trenton Catholic Academy Girls Varsity Basketball Team. He served in that capacity for most of the 2014 -2015 season after taking over for the departed head coach. With King's guidance the Lady Mikes won the Mercer County Tournament Championship and Burlington County Scholastic League Championship. As a result of the team's success, King was voted as Times of Trenton Area Girls Basketball Coach of the Year for 2014 - 2015.
King served as an assistant coach at Trenton Catholic Academy for three years prior to being appointed head coach. During that time, the team enjoyed unprecedented success while winning county and state championships. He also coached the Trenton Catholic Academy middle school girls' varsity team for three years and won multiple CYO championships.
King continues to do God's work by sharing his knowledge of basketball to student-athletes who are passionate about the game and are desirous of using their athletic acumen to garner a college scholarship.

Assistant Coach: Mike McMiller
Full Calendar
Tuesday
December 12
4:15pm
VS Peddie School
@ Life Center Academy
Friday
December 15
6:40pm
VS Busche Academy(NH) -She Got Game Jersey Shore
@ 538 Church St, Middletown Township, NJ 07748
Saturday
December 16
7:00pm
VS Morris Catholic
@ 150 Park Ave, Paterson, NJ 07501