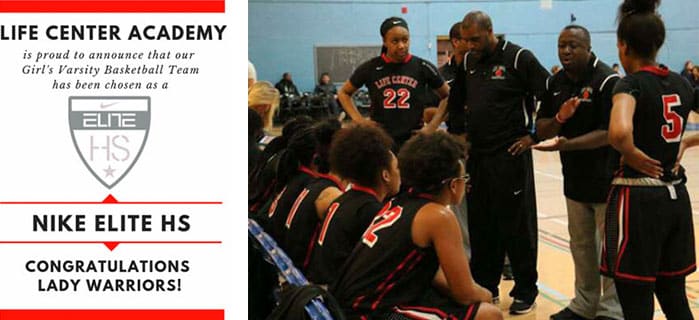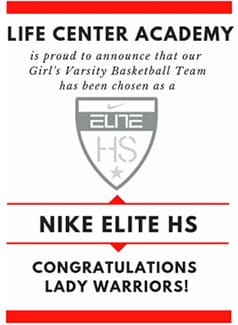 Over the past several years, we have become one of the premier girls' basketball programs in the country, and we are known for our unique combination of athletic and academic excellence.
PATH TO COLLEGE
Life Center Academy basketball players who desire to continue their careers after high school are guided by the coaching staff through one on one advisory and NCAA recruiting seminars. By maintaining personal relationships with college coaches from Division I, II, III, NAIA, NJCAA and NCCAA, our players have exposure to every college platform as college coaches attend many of our home and away games. The team also participates in college showcases to maximize college coach exposure for our players during the season. Players are taught how to utilize social media, highlight reels, or a professional videographer to amplify their player profiles on recruiting platforms. We provide guidance for every step of the way so our student-athletes can gain access to even the hardest to reach college programs. Many of our players go on to play at the highest level in college as currently we have five alumni playing at major Division I programs. We play an independent schedule which allows us to play some of the top teams in the country and participate in the biggest showcase events in the United States.
We are about far more than basketball, however. LCA players are well-rounded young women who are constantly striving to improve themselves as students, as athletes and as people. They are leaders in the classroom; they are involved in serving their community; and they are good people who will end up making this world a better place.
Therefore, we are looking to develop great basketball players but, more than that, great women who will be future leaders of this world. We are very proud of our school and our team. If you are someone who wants to be a part of something bigger than yourself, to push yourself to new heights, to win a lot of games and to have fun doing it, please contact Coach Hilton Clarke at hclarke23@gmail.com

Follow us on Twitter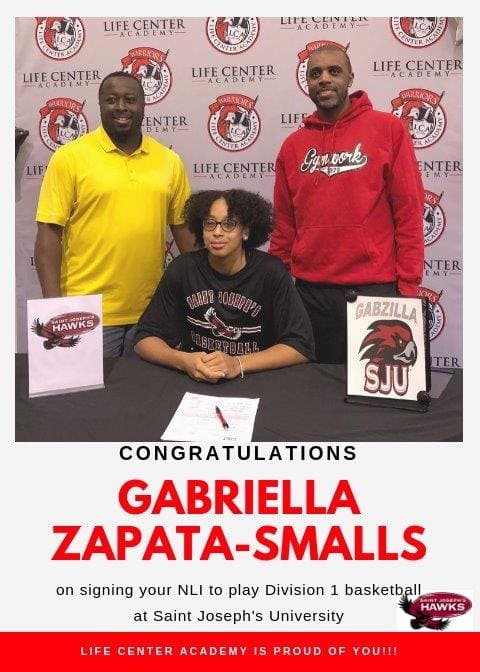 Full Calendar
Thursday
January 28
6:00pm
VS St. Thomas Aquinas HS
@ 1 Tingley Ln, Edison, NJ 08820
Friday
January 29
6:00pm
VS Stuart Day
@ Life Center Academy
Monday
February 1
6:00pm
VS Atlantic Christian
@ Atlantic Christian - 391 Zion Rd, Egg Harbor Township, NJ 08234