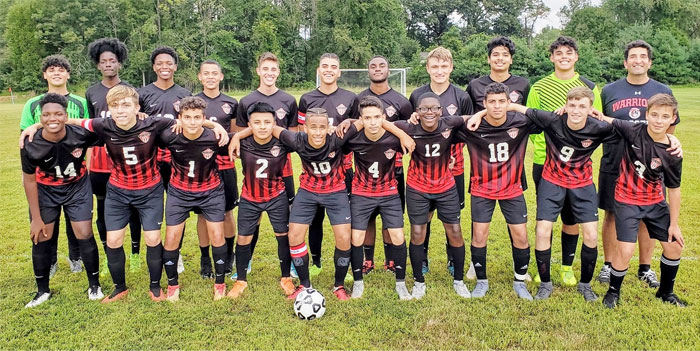 Life Center soccer is rich in history and tradition. Each season, our aim is to assimilate new faces with established players to form a committed and cohesive unit, both on and off the field. Discipline, organization and communication guide our daily work, and it is the responsibility of the group to internalize these principles if we are to be successful.
At the varsity level, Life Center faces a grueling schedule as a member of the Penn Jersey Athletic Association (PJAA). Fielding a schedule of approximately 18 games, Life Center soccer requires intense physical and mental preparation. Thus, fitness is crucial to the success of the team and, under the guidance of our coaching staff, our players train extremely hard to achieve peak condition. The result of such training and commitment has brought PJAA championships in 1994, 2000, 2001, 2002, 2004, 2005, 2007, 2012, 2013, 2014, 2015, 2016, and 2017.
Life Center's varsity squad carries between 18 and 22 players. The team trains week days (except Wednesday) 3:00pm-5:00pm, and a varsity player is expected to attend every practice and game. All players are required to have a current athletic physical on file with the school nurse.