THE PROGRAM
Life Center Varsity Boys Soccer is a nationally ranked soccer program, rich in history and tradition. Each season, our aim is to assimilate new faces with established players to form a committed and cohesive unit, both on and off the field. God, discipline, and sacrifice guide our program, and it is the responsibility of each individual on the team to apply these principles for the team's benefit. Fielding a rigorous schedule of 18-20 games each season, Warrior Soccer requires intense physical and mental toughness and preparation. Placing emphasis on the importance of academic as well as athletic success, the team posted a 3.52 team overall GPA in the fall of the 2020-2021 school year. Our boys study hard, they play hard, they play fair and they leave their mark against every opponent they face. At Life Center Academy Varsity Boys Soccer it's "Our game, God's glory".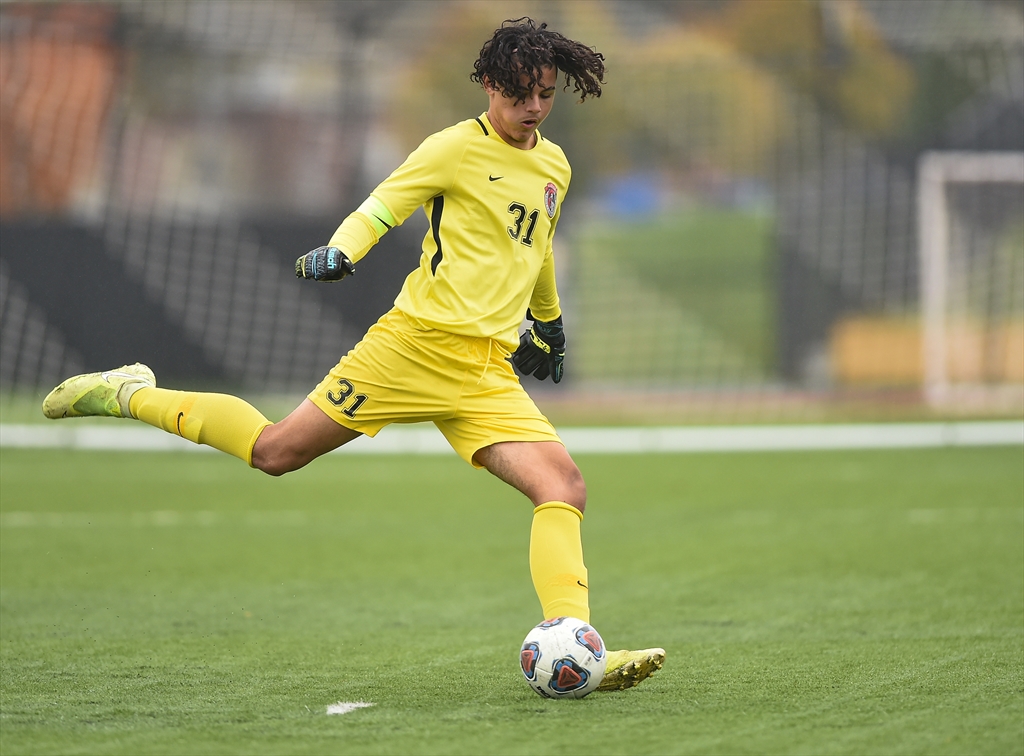 ​
THE SEASON
In 2020, the Warriors finished the season ranked #1 in the U.S. in the final NCSAA poll. After participating in the Penn Jersey Athletic Association for many years and winning the PJAA championships in 1994, 2000, 2001, 2002, 2004, 2005, 2007, 2012, 2013, 2014, 2015, 2016, and 2017, the team now plays an independent schedule. The regular season schedule includes games against some of the top Private and Public Schools in New Jersey, Pennsylvania and other states, such as St. Benedict's Prep, Seton Hall Prep, The Pennington School, The Hill School, Seneca Regional High School, Eastern Regional, Cumberland Regional and many more. NACA National Champions in 2001, the Life Center Academy Boys Soccer Team now competes in the NCSAA National Championships in Xenia, Ohio, where they face the best Christian Prep Schools from all over the United States.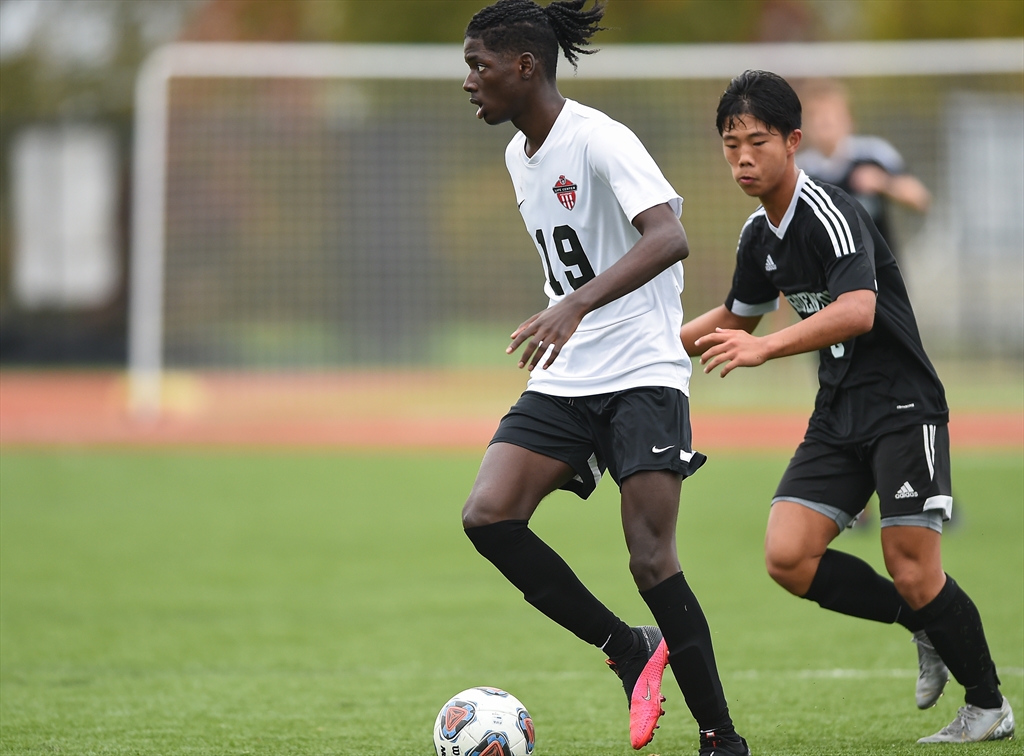 ​

THE TRAINING
Life Center Academy's Varsity Boys Soccer Team roster is composed of twenty-two hand-selected players, who begin the season with a rigorous training camp which runs from 6:00pm - 8:30pm Monday through Saturday until school begins. Pre-season begins in August and during the school year the team trains on weekdays (except Wednesdays) from 3:00 pm-5:30 pm. Varsity Soccer players are all expected to be fully committed to the team's activities during the season. Off-season workouts, which include the South Jersey Winter League play in our state of the art, indoor, turf facility, are optional. All players are also required to have a current athletic physical on file with the school nurse.

PATH TO COLLEGE
Life Center Academy soccer players who desire to continue their soccer careers after high school are guided by the coaching staff through one on one advisory and NCAA recruiting seminars. By maintaining personal relationships with college coaches from Division I, II, III, NAIA, NJCAA and NCCAA, our players have maximum exposure to every college platform as college coaches attend many of our home, away games and college showcases like The Mainline Jamboree Showcase. Players are taught how to utilize social media, highlight reels, Hudl, or a professional videographer to amplify their player profiles on recruiting platforms. We provide guidance for every step of the way so our student-athletes can gain access to even the hardest to reach college programs. Please contact Coach Joe Vianna with any questions, or if you're interested in a tryout with the team at jvianna@viannamediagroup.com.

COLLEGE COACHES
Please contact Coach Joe Vianna at jvianna@viannamediagroup.com for additional information, highlight, or full game reels of our players. Follow us on Twitter, or visit our roster on FieldLevel.



Full Calendar
Tuesday
October 19
4:00pm
VS Cumberland Reg HS
@ 90 Silver Lake Rd, Bridgeton, NJ 08302
Thursday
October 21
4:30pm
VS St. Benedicts
@ 1-3 Brill St, Newark, NJ 07105
Monday
October 25
4:00pm
VS Paul VI
@ Life Center Academy